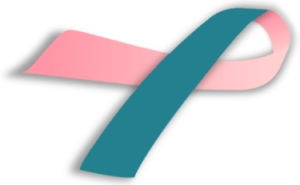 By Anna Kheyfets
Part 2 – What do BRCA genetic test results mean?
In part one of this series, you learned about BRCA genes and why someone with a family history of cancer, like myself, may or may not choose to get tested. In the second part of this series, I explore possible results of a BRCA genetic test.
Okay now, what do the results even mean? Here's the nitty-gritty:
If you got a negative result, as a woman whose biological mother had ovarian cancer and a BRCA gene mutation, it would mean:
The test did not find a known cancerous mutation in the BRCA genes. If you get breast or ovarian cancer in the future then this particular gene probably did not cause it. It also means that your biological siblings are also less likely to have the mutation.
You have the same risk factor as the average person (about 8%), even though your mother has the gene mutation. You cannot pass on the mutation to your children, because you do not have it.
A negative result when no mutation has been identified in your family does not answer many questions. It could be there are other genetic factors that caused your family member's cancer that were not included in the genetic test, since cancer comes from many different things. Risk is always increased if a cancer runs in your family. Lacking the specific genetic mutation just means that you do not have that additional risk.
But, if you got a positive result, it would mean:
The test showed that you have a BRCA1/2 mutation that is known to cause hereditary breast and ovarian cancer.
Your family (including siblings and biological children) would then also be at an increased risk for that genetic mutation. They can also be tested to see if they have it, but that will be up to them and you, if you decide to disclose your status.
Your "positive" status can help either guide your treatment if you are diagnosed with breast or ovarian cancer in the future or it can help create a screening plan that will make the development of cancer less likely through early detection and preventative measures.
Though less common, you could receive an ambiguous result, which would mean:
The test showed that you have a mutation, but it has not been seen before or been associated with cancer. These mutations are called "variants of uncertain significance" or VUS. With a VUS result, it is unclear if the mutation can lead to cancer. Receiving a complicated result like a VUS can sometimes be more difficult than receiving a positive result. A genetic counselor can help you understand what we do know about the mutation so far and what this means for you.
As researchers continue to study BRCA mutations and as more people are tested, there will be more information about what it means to have these mutations and how it affects your cancer risk. It helps to keep in touch with a genetic counselor over time to see if the specific mutation has been re-classified as cancer-causing or not harmful.
Should you have genetic testing? The short answer is, it's up to you. There is no right answer. In Part 3 I will delve deeper into my reasoning for getting tested and going through my results.
Anna Kheyfets is a senior at the University of Chicago. She will be graduating March 2019 with a degree in Anthropology and Biology. She is an avid reader, writer, New Yorker, and proponent of women's health and rights. She has been an intern at WomanLab (www.womanlab.org) in the Lindau Lab at the University of Chicago since January 2018, where she has contributed to blog content, analytics and the other research efforts. What's next? After graduation she will be continuing her research in Women's Health back in NYC during her gap year before she begins medical school and is looking forward to some lengthy subway rides.