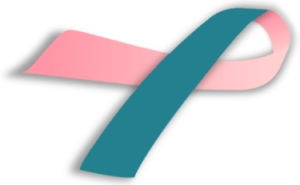 In honor of November as Family Health History month, the Sarnoff Center and partner organizations are sharing information about certain health conditions that may run in families, and how to talk to your relatives about those conditions. You can find previous posts in this series here.
By Sarnoff Center staff
It seems as though we've all been touched by cancer in some way, whether it's through the diagnosis of a friend, a family member, or even ourselves. But some families have multiple relatives affected by cancer, and often at young ages. In my own family, my aunt passed away from aggressive breast cancer in her 50s, and several of my dad's cousins received breast or ovarian cancer diagnoses.
In some instances, a genetic mutation may explain why it seems as though cancer runs in the family. Jewish families in particular have increased risk of BRCA mutations, which are linked to breast cancer in men and women, ovarian cancer, prostate cancer, pancreatic cancer and melanoma. These mutations occur in about one in 40 individuals with Jewish heritage compared to about one in 500 in the general population.
BRCA mutations are inherited in an autosomal dominant fashion, which means that a parent with a BRCA mutation has a 50 percent chance of passing that mutation on to a child, and inheriting one changed copy is enough to increase risk. These mutations affect men and women, passing down from mothers and fathers to daughters and sons.
A Sarnoff Center associate board member shared her family's story in an earlier blog post, recalling that she first heard about BRCA when she learned that the mutation affected her family. Her experience isn't uncommon; after all, genetics is a family affair. If one person learns they have a BRCA mutation, it's important to share that information with other relatives so each person can talk to his or her care team.
While a person with a mutation in a BRCA gene has a significantly increased risk of developing certain cancers, not everyone with a BRCA mutation will develop cancer. On the other hand, just because someone does not carry a BRCA mutation, it does not mean they are not at a risk for cancer. One good way to help providers assess your personalized risk is to collect and share your family health history.
A few questions to consider when talking to your family about any history of BRCA-related cancers include:
Do we have Ashkenazi Jewish ancestry in our family?
Has anyone in our family been diagnosed with breast cancer (male or female)? If yes…

At what age did they receive a diagnosis?
Did they have triple negative breast cancer?
Did they have breast cancer and another type of cancer?

Has anyone in our family been diagnosed with ovarian cancer?
Has anyone in our family been diagnosed with pancreatic cancer?
Has anyone in our family been told they have a genetic mutation that increases their risk of cancer?
A genetic counselor can help you think through other questions to ask and how to start the conversation.
You can learn more about family health history and find tools to capture yours here. If you have additional questions about hereditary cancers or want more tips for how to start a conversation with your relatives, please contact the Sarnoff Center at (312) 357-4718 or JewishGenetics@juf.org and ask to speak to our genetic counselor.